Stay Connected with our Network's Exclusive Programs
We've developed 5 service-based programs designed to SIMPLYFY and ENHANCE your RV'ing experience
ANNUAL NATIONAL
RETAIL EVENTS
PRE-OWNED BETTER SLEEP PROGRAM
Clearing a pathway forward to SIMPLIFYING your CAMPING experiences!
As an RVer you want to fully experience everything the great outdoors has to offer, BUT how do you decipher the RV PRODUCT NOISE? We understand AND have a plan for you. Welcome to RV TRAVELER'S CHOICE, products designed with a purpose.
The Perfect RV Sleep Products
Getting great sleep on the road starts with a quality mattress for your RV bedroom. "Rest-Assured" RV Traveler's Choice mattresses and bedding products are designed with one purpose, to provide you with comfort and quality sleep!
The Right Battery Matters!
For an RV, it's essential to have proper deep-cycle batteries for your battery bank. Our RVTC batteries will provide the dependable power you need under any conditions, something you'll be grateful for at the end of a long road in the middle of nowhere.
Quality RV Products - a Brand You Can Trust
Exclusively available and supported by all RV Care dealerships across Canada.
Simplifying Your Camping Experiences!
RV Service
Protection Plans
Extend Your RV's Warranty & More!
RVTC Service Protection Plans, with roadside assistance, and a first-year RV winterization credit. Worry-free protection against unexpected repairs.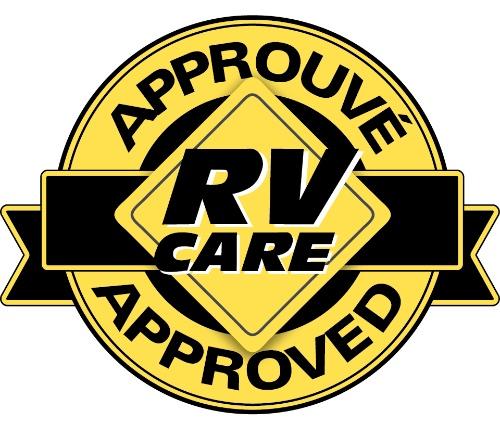 Look for RV Care Approved products & services and rest easy knowing...
the "seal of approval" assures you our network has vetted and confirmed the quality and performance attributes of the products and services offered.
Boss Technology specializes in maintenance
products with a consciousness on the environmental impact.
They are a Canadian based company and a 7+ year RV Care Approved partner. As an approved partner, they have passed the high-quality mark with our network of dealers.
Your RV is more than a vehicle. It deserves insurance to match. RV Care Approved partner, Wayfarer Insurance Group offers complete coverage for your home away from home.